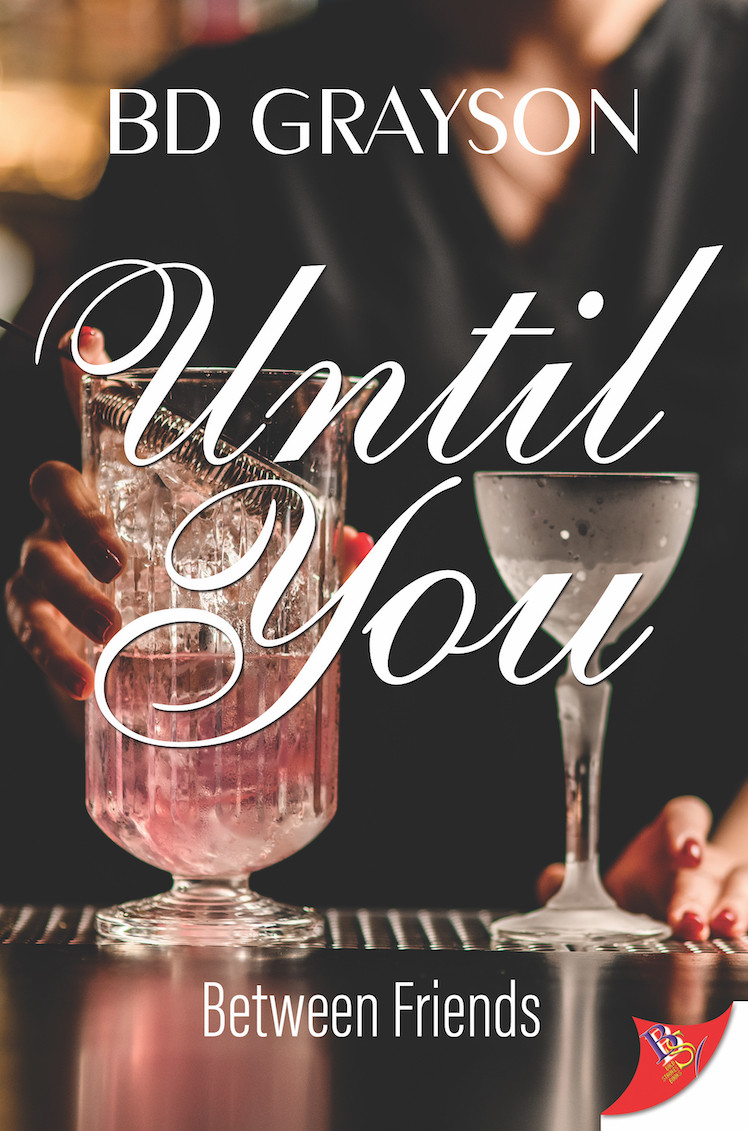 PRE ORDER
By B.D. Grayson
Good girls/Bad girls
Friends & Community
Between Friends | Book 1
Friends to Lovers Romance
Workplace Romance
Alex Whiddon is a product of her environment. She was raised in foster care, moved from home to home, and never had anyone in her life who chose, or fate allowed, to stay. She has a small group of close friends, but love only leads to getting hurt and isn't worth the risk.
New to town, Ashley McMillan asks her coworker Sarah where she can meet people and maybe even that someone special she's determined to find. When Sarah takes her out to introduce her around, Ashley is smitten with the sexy bartender Alex and fits right in with all of Alex's and Sarah's friends. Although the attraction is immediate, it doesn't take long for Ashley to realize just how untouchable Alex truly is. It's definitely a terrible idea to fall for Alex, everyone agrees, but sometimes love finds you no matter how hard you try to escape.
Join Alex, Ashley, and the whole gang as their lives collide, their relationships deepen, and their friendship makes anything possible.
Read more